What can you do with an MBA?
Updated: 5 January 2023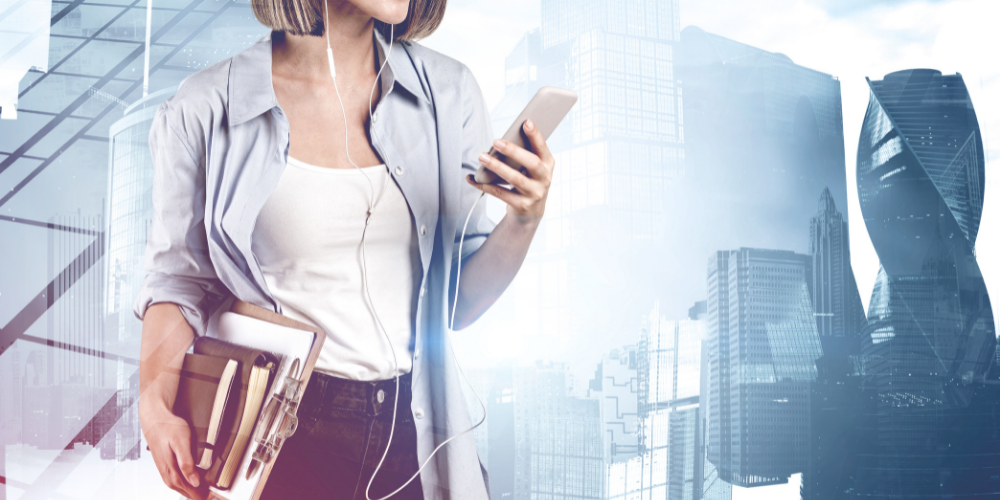 An MBA, or Master of Business Administration is a popular graduate degree program many professionals complete to further their career. This qualification is considered to be a good 'door opener' and will often put graduates at the head of the queue when applying for jobs or when seeking a promotion.
The 'Core' courses within a MBA focus on Analytical, Functional and Ethics based courses including accounting, human resources, ethics, entrepreneurship, marketing and analysis amongst others. Recently MBA programs have added courses on supply-chain management. After completing 'Elective' courses, students complete a 'Capstone', usually in the form of a major project or leadership course.
A typical MBA program in the United States requires anywhere from 40 to 60 completed credits for entry. Many business schools around the country offer them and it is popular online too, given many professionals seeking an MBA are already employed.
Full time programs typically take place over 18 months of term time (around 2 academic years) or longer for part-time students. Many MBA programs in the United States will typically require the completion of the the GMAT (Graduate Management Admission Test) to enroll, then a final examination and/or coursework for graduation.
So, what can you do with an MBA once you graduate?
Unlock new job opportunities
As mentioned, an MBA is a great 'door opener'. Graduates find opportunities present themselves far more frequently with it included on their resume or LinkedIn profile. It's far from a secret handshake, but those three letters tend to leap off the page when it goes through Human Resource departments.
Certain jobs may require having a MBA, especially when it comes to management positions. Given this, not only do MBA qualifications open up more job opportunities, they also provide a 'smoother' path for promotion opportunities too.
Finding career opportunities in the Big 4 firms (Deloitte, KPMG, Ernst & Young and Pricewaterhouse Coopers) and other larger firms is also much easier with an MBA under your belt. This is largely due to the fact that the skills and education MBA graduates have is easily transferable.
MBA Specializations
Of course, much like any higher education qualification, MBA graduates have specialized fields that businesses look for. Given this, MBA students need to carefully consider what they want to specialize in and how it matches up with what they want to do professionally after graduation.
Some of the most popular specializations include:
International Business – this is a popular specialization because it affords graduates international job opportunities. Finding jobs with multi-national firms is also much easier with this specialization.
Finance – banking, financial controllers, CFO roles and basically any role involving money will require this specialization.
Marketing – promoting goods and services has been a popular skill since time immemorial and graduates with this specialization have the skills to promote effectively.
Human Resources – being able to hire the right people and manage them is important for many reasons. MBA graduates with this specialization will know how to maintain a healthy and happy workplace.
IT Management – knowledge of the technology sector or how to make technology work for a business is vital and this specialization upskills students who complete it.
Meet new and interesting people
MBA students and graduates are often provided with great networking opportunities, both formally and informally. Students can expect to interact with fellow students, professors and teaching staff regularly. So there is a great sense of community surrounding a sharing of academic knowledge and business experience.
But what is often the most revered aspect of having a MBA is that graduates gain access to an extensive alumni association or network for particular MBA programs or the business school attached. Graduates can expect their connections will provide a rewarding overview of the business world.
That old phrase of "it's not what you know, it's who you know" works quite reflexively when it comes to describing an MBA. Not only are graduates academically equipped, but they are equipped also when it comes to having connections.
Finally, graduates experience a greater understanding of the constant shifts in the global business environment and economy and discover new ways to adapt to it. They are then able to discuss it and reflect on it with fellow graduates.
Start your own company
The success of a company is often determined by the skills and knowledge of the people who start it. A vision is important too, and this should be at the crux of everything, especially early on. Studying an MBA equips students with the knowledge of how to determine their vision and achieve its desired outcome.
The entrepreneurial specialization in an MBA is particularly helpful for people who want to eventually start their own business. It provides students with knowledge of what they will need to start and what benchmarks to look for to measure success.
This component of an MBA is particularly important for people who want to create something of their own and pursue their dream. Even the smallest business can benefit exponentially from having people in it with this academic background and qualification.
Get a higher salary
While it was mentioned that job opportunities and promotions avail themselves more often to MBA graduates, they also receive higher incomes on average than those without it. The qualification not only opens doors, but opens up the bank too. This is even the case with starting salaries!
According to a QS Jobs & Salary Report based on salary data from 2019, these are some of the average MBA salaries around the globe (figures in USD per year equivalent):
United States – $102,100
Canada – $99,800
Australia – $98,400
Singapore – $82,700
United Kingdom – $92,400
Switzerland – $123,500
Germany – $77,200
France – $98,500
Italy – $86,400
Apart from the staggering amount one could earn in Switzerland with an MBA, the United States figure is very high also. This large salary is likely to quickly offset any financial headaches experienced during the years of study, tuition included!